Dallas Office
5001 Spring Valley Road
Suite 100W
Dallas, TX 75244
License(s):
TX: 0358459
TX: 568941
Download Vcard
About
Advisor
Will Balthrope is an expert in multifamily property acquisition and disposition, with a deep dedication to his clients and their strategic goals. Based in Texas, Will serves a diverse clientele, including institutional investors, national developers, banks and special servicers, REITs, pension funds and high net worth private investors. Will was previously with Cushman & Wakefield. He holds a Master of Business Administration degree with an emphasis in Real Estate from Southern Methodist University, and a Bachelor's Degree in English from Colorado College.
Closed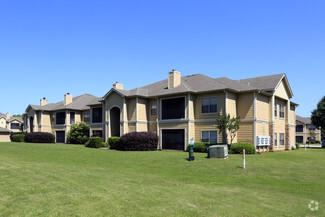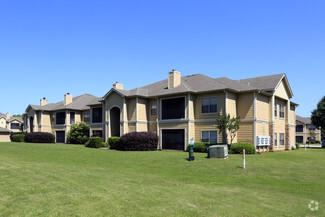 Stockwell Landing
Multifamily
Bossier City, LA
241 Units
Built in 2005
Core Plus
Thanks again for the great job you did selling Southern Oaks for my partnership. Of equal importance is the 100% support at any juncture that you and your team have always provided. Whether I was refinancing or simply challenging a tax assessment, anytime I've needed insight to the market, you've always put your staff and the considerable resources of your office to work assisting me. Will, you've been a great business partner and a good friend...my business will always stay with you.
Congratulations on a well-executed task of marketing the property. I think we hit the timing just right and the outcome proved to be a strong confirmation. It produced a 36% IRR and 2.2x profit multiple over a thirty-four month hold period for our investor, so obviously, they were very pleased.
I wanted to let you know that you and your team did a noteworthy job in representing our Ownership in the sale of The Mosaic in Downtown Dallas.  The marketing process was very professional and your broad reach to a buyer pool of all types proved very efficient and, in the end, quite successful.  This was a unique deal in that it included a TIF agreement, two separate tax abatements, a mixed-use component and it was an adaptive re-use design. I would recommend your firm to anyone that is considering selling their Apartment assets in the Texas markets.  Whether it is garden or urban in nature the service is top notch.
Representative Institutional Investors
Clarion Partners
Crow Holdings
Equity Residential
GID Real Estate Investments 
Goldman Sachs
Hanover Company
Investcorp
MetLife
ORIX Corporation
Sentinel Real Estate Corporation
Sterling American Property, Inc.
UBS
USAA Real Estate
Representative Major Private Investors
Aspen Square Management
Asset Plus Companies
Bristol Development Group
Embrey
Frankel Family Trust
Godfrey Residential Group
Hall Financial
Hayman Company
Jupiter Realty Company
Koontz Corporation
TVO North America 
Westwood Residential
Back to top